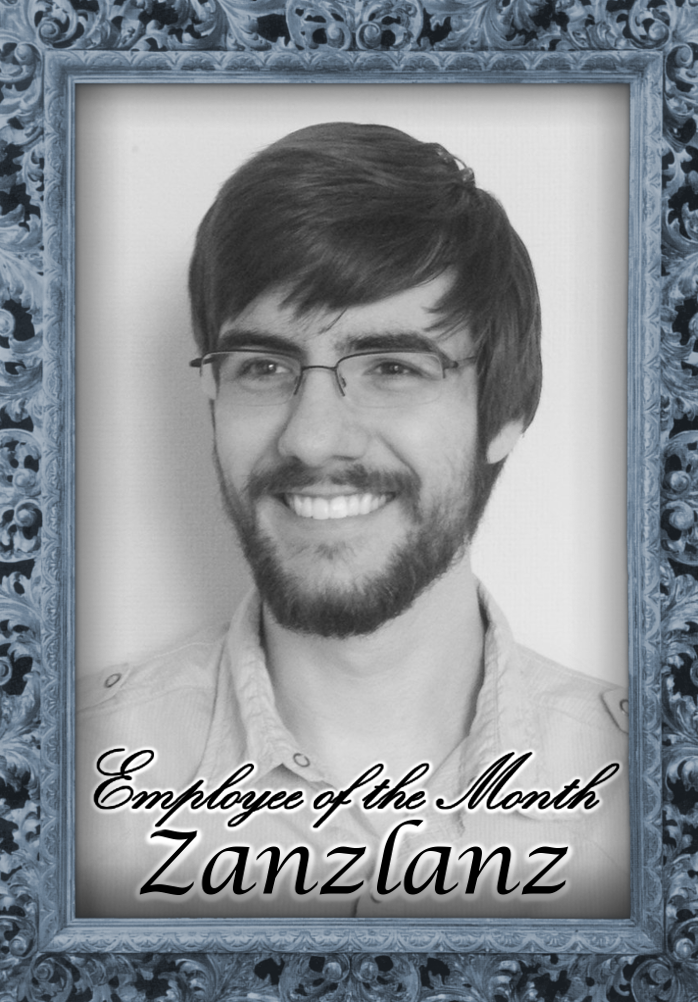 Name:
Alex Lanzetta, but you can call me Zanz!
Demographics:
25-year-old American guy, born on September 3rd.
Occupation:
Game & web dev, music producer, and tech-artist.
Zanzlanz was registered as an LLC on April 28, 2015.
I'm a full-time QA Dev at Studio Cadenza.
Education:
Bachelor's in Computer Science since May 2018.
Programming Experience:
Haxe, JS/HTML/CSS, GL/GLSL, ActionScript, PHP/NodeJS, C#/Unity, and more.