About and Information
Some general info about things and stuff!
---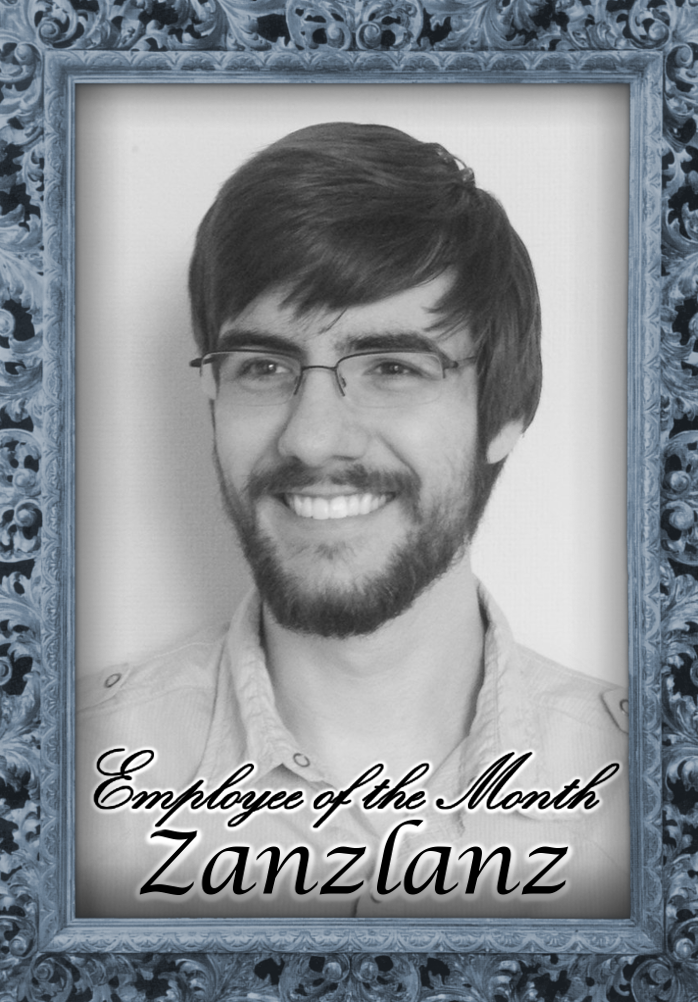 About me, Zanzlanz
Name: Alex Lanzetta, but you can call me Zanz or Zanzlanz.
Occupation: Independent game developer, electronic music producer, and web developer.
Inventor of the Panoramic Selfie™.
Company: Zanzlanz was registered as a Limited Liability Company on April 28, 2015.
Education: I graduated May, 2018. I have a Bachelor's in Computer Science - Game Software Development.
Demographics: 22-year-old American guy. My birthday is September 3rd.
Programming knowledge: AS 1.1/2/3, HTML/CSS/JavaScript/PHP, and a bit of C#/++ and Java. I make Flash games in Adobe Flash. I make music with FL Studio. I've been at it for 10 years!
Help me make my hobbies a full time career! Become a fan, and follow me on my journey! :D


Please note: Marketing and soliciting are reported as spam. Do not send it!

PO Box 50
Milford, MI 48381
United States of America
No marketing and soliciting - do not send it! Feel free to send me mail!


Zanz.net • MineBlocks.com • RettoBot.com • FynnlandGame.com • SpikeTower.com
TextureTiler.com • Dubnia.com • Frisb.io • RogueAmongRobots.com

View all of my links
---
Information for Content Creators and Publishers
Feel free to contact/email me if you're unsure about something.
YouTubers and Let's Players
- You may use my music in your videos, accompanied by creative content (gameplay, vlogs, etc).
- You may record my games.
- You must give clear and proper credit. :)
- You may monetize your videos containing my music and games.

- Do NOT simply upload my music with a visualizer unless it's free or you have bought it.
- Do NOT reupload ("freeboot") my videos.
- Do NOT claim my content as your own.

- YouTubers are awesome!

Game Publishers
- You must give very clear and proper credit.
- You may only publish any of these games on your website.
- Please publish with the main priority to entertain, not to prosper.
- Keep the game up-to-date whenever possible. Replace old versions.

- Do NOT alter any game.
- Do NOT claim my content as your own.
- You may publish only if you provide your contact info (on your site).

Remixers and Podcasters
- You must give clear and proper credit.
- You may include my music in your mix, remix, or podcast.
- I'd like to hear your podcast!

- Do NOT reupload my music.
- Do NOT claim my content as your own.